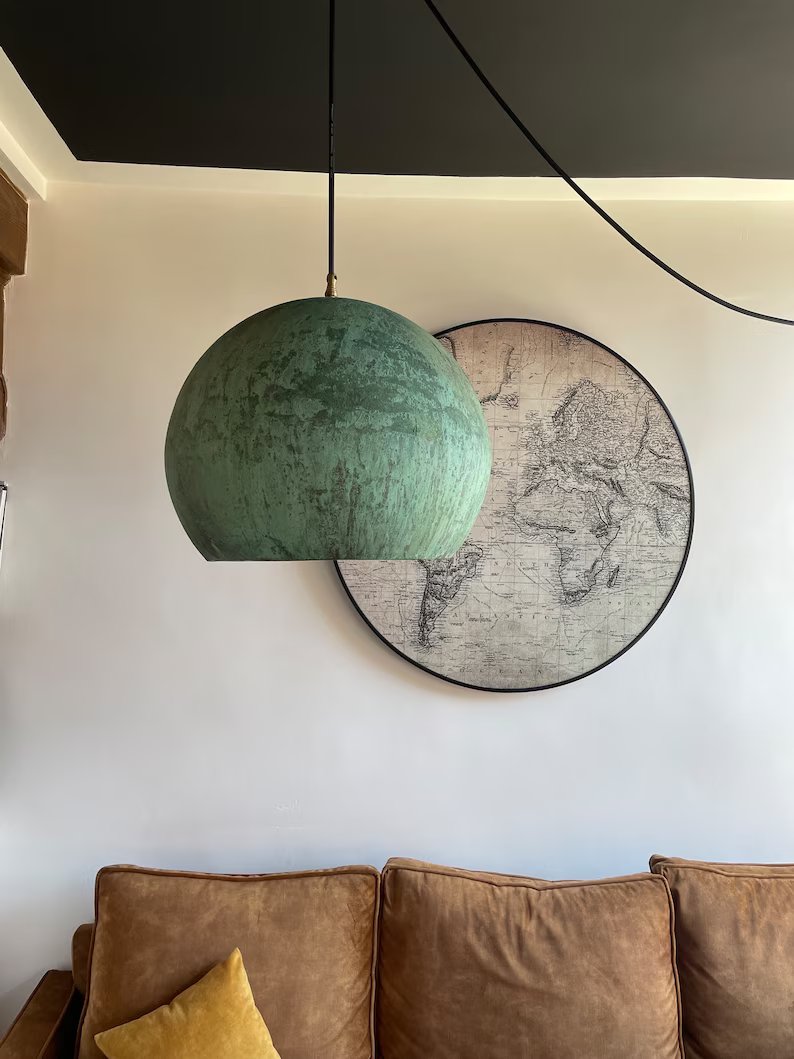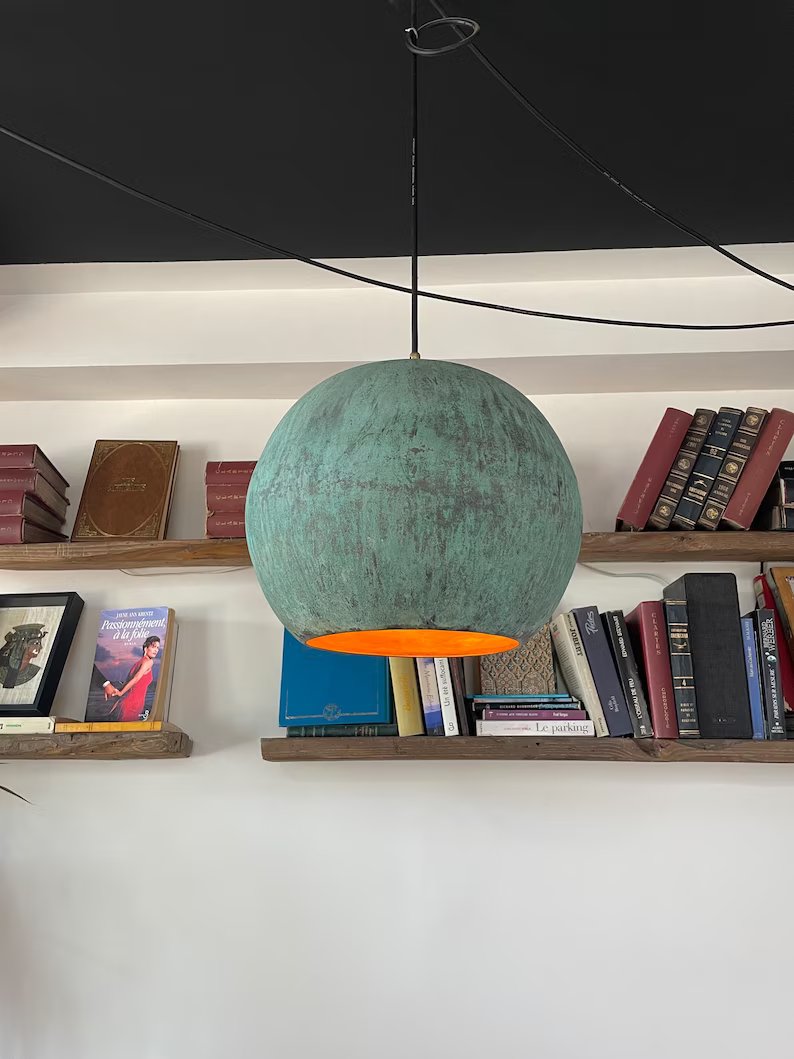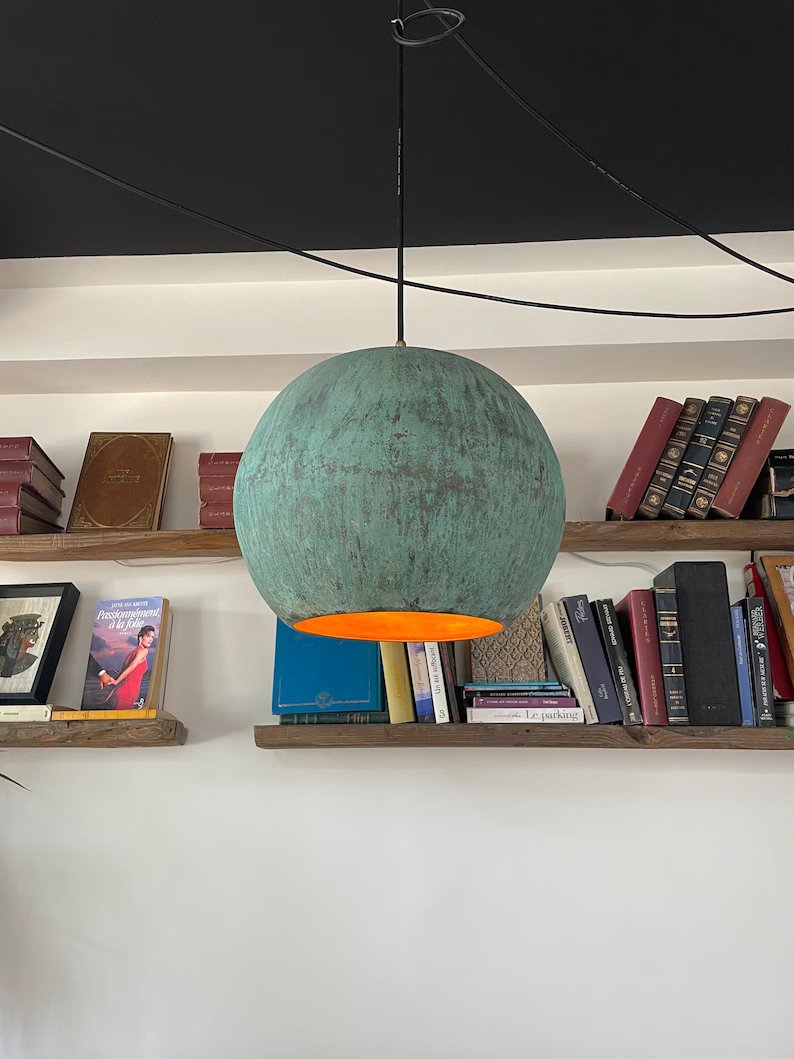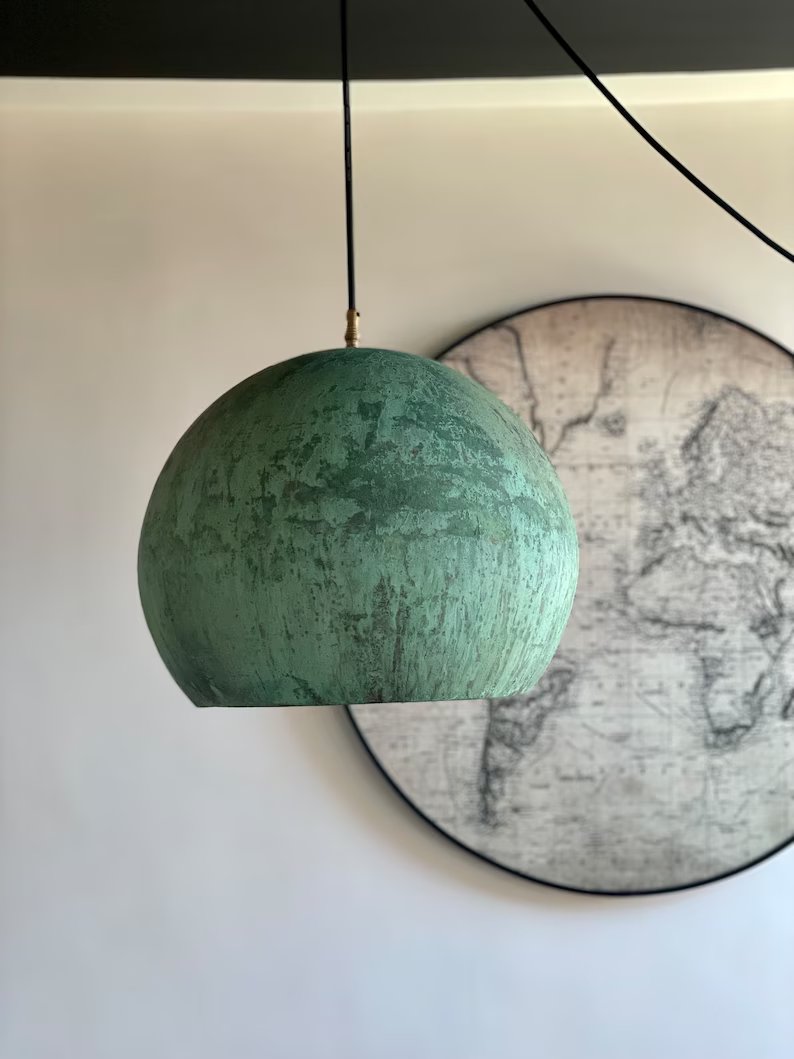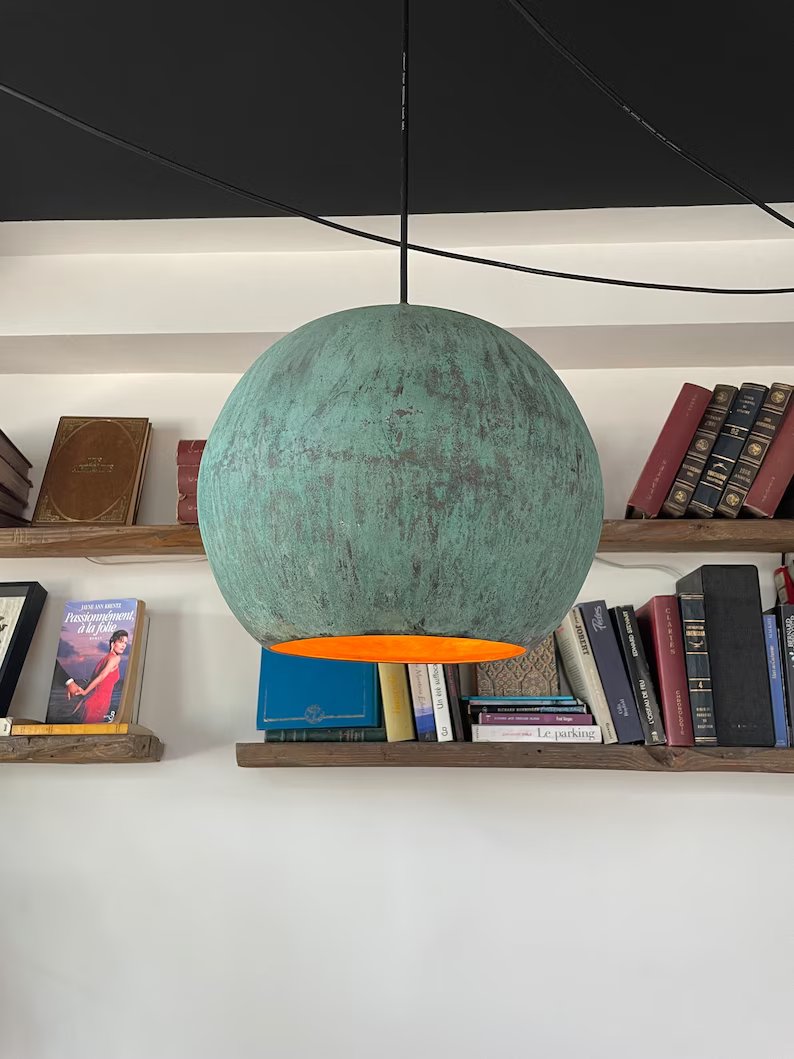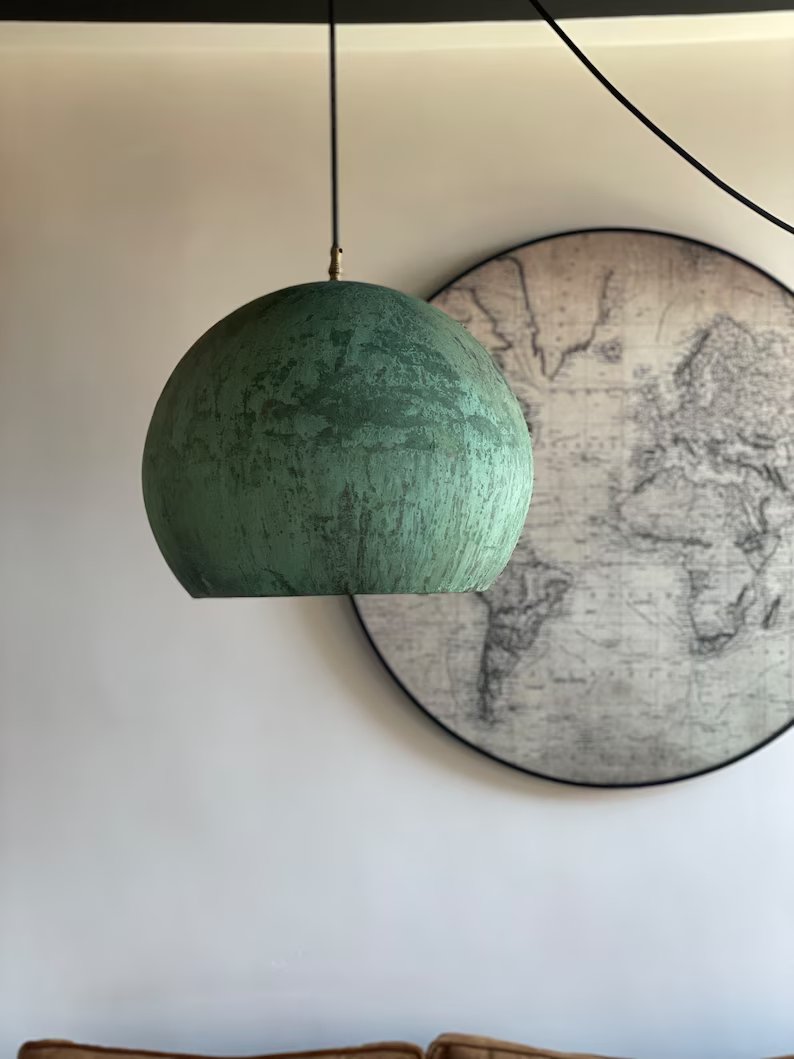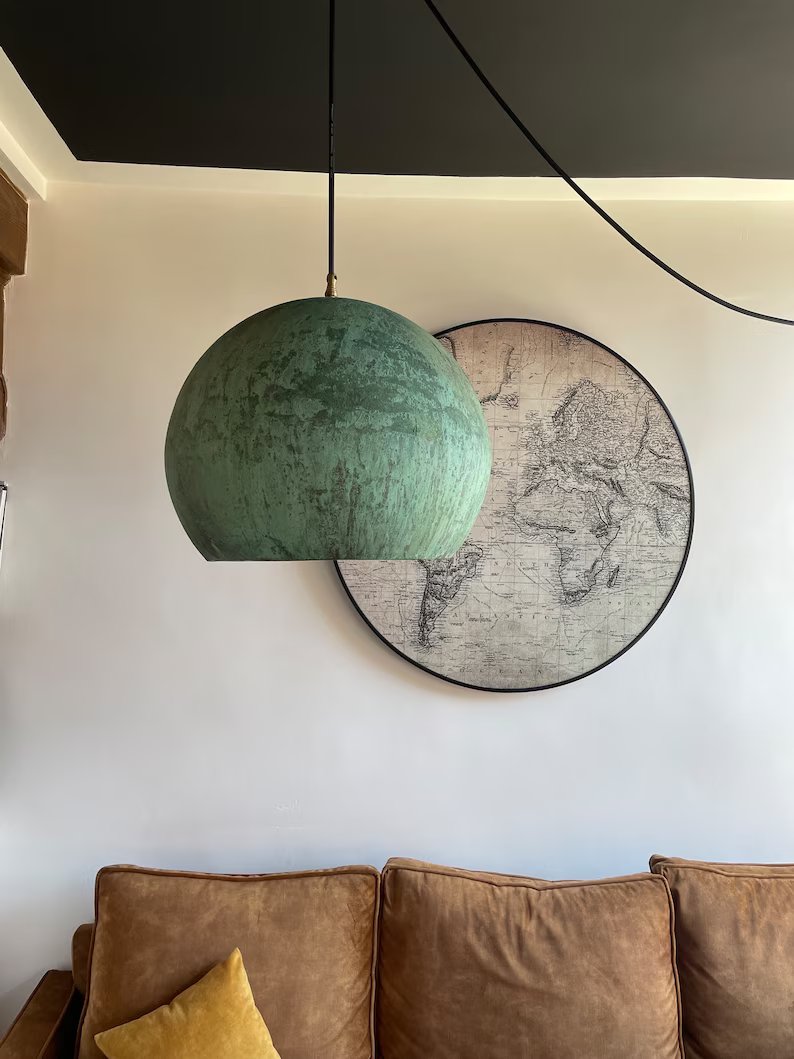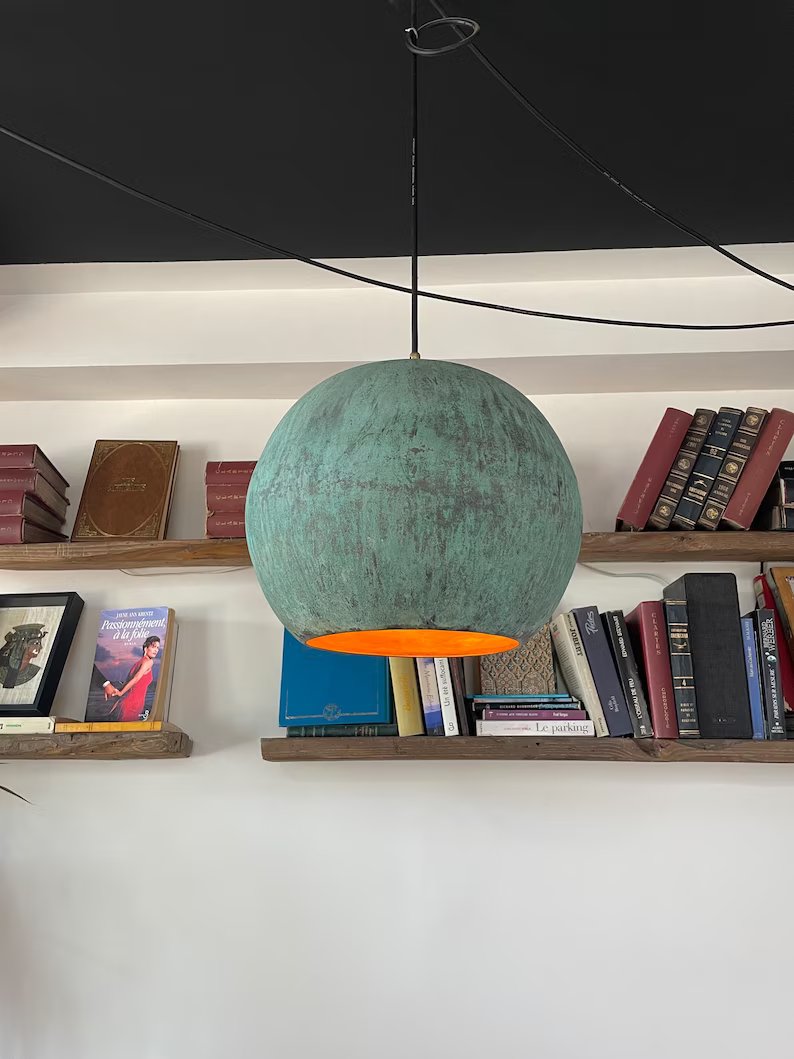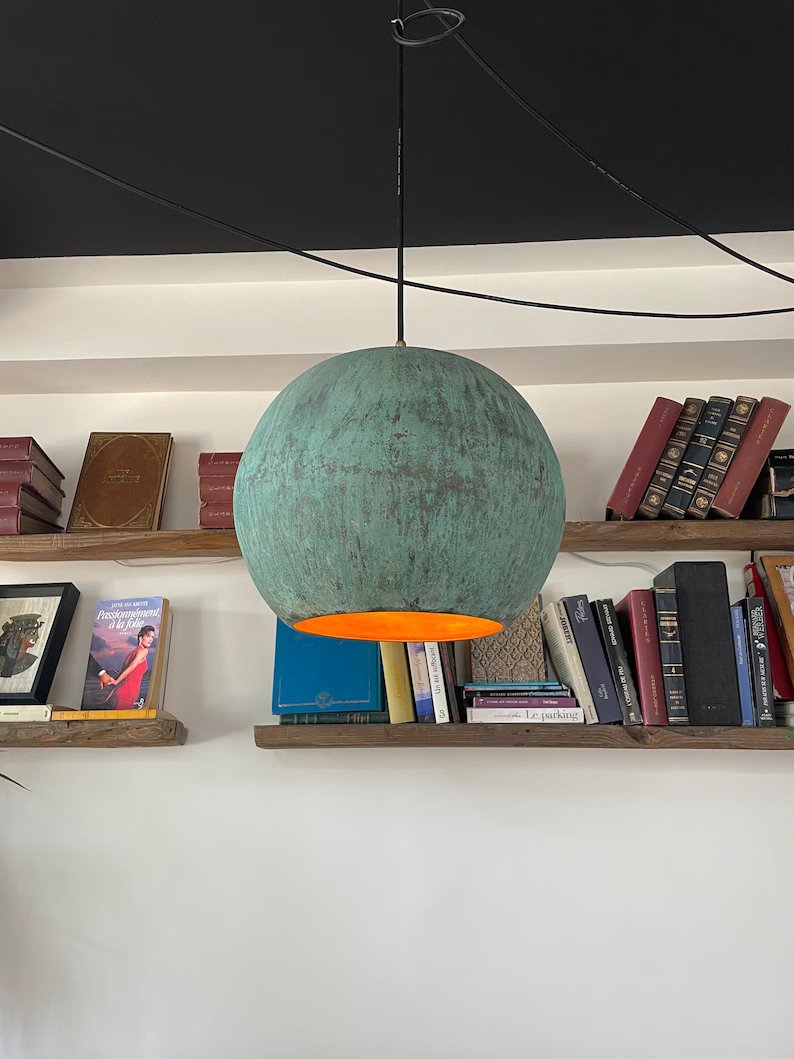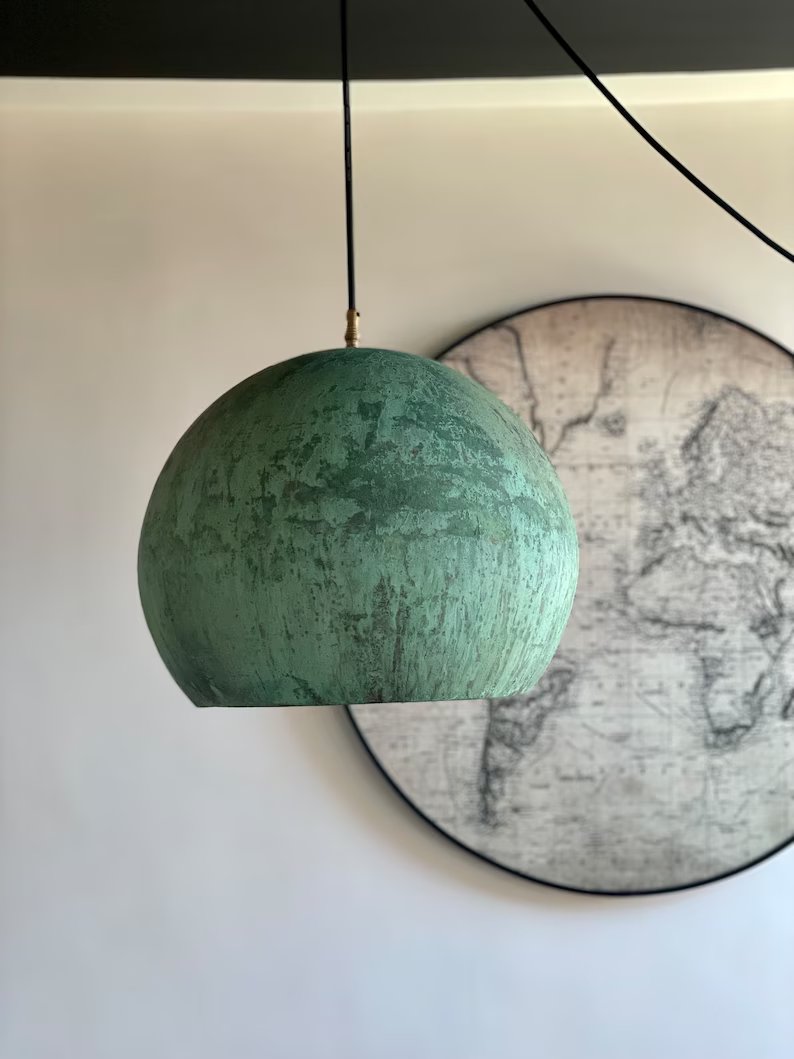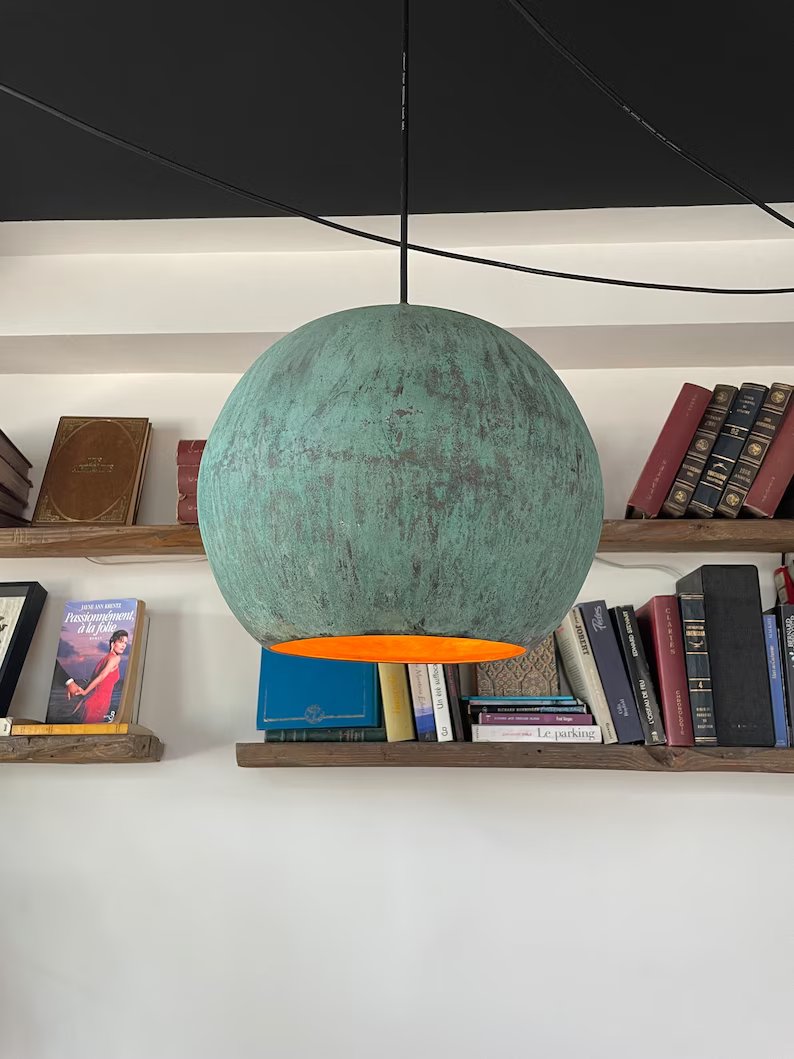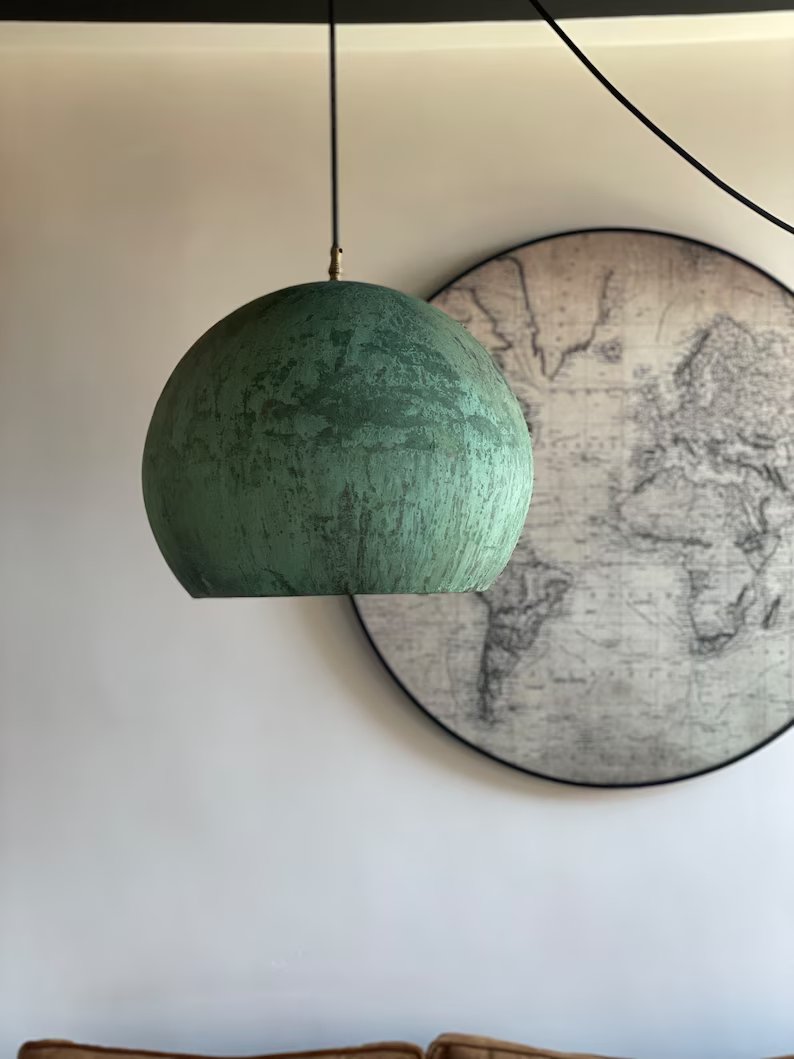 Brass dome light ,Pendant Light for kitchen island, hanging lamp, Art deco lamp
Estimated delivery is between 7-10 days.
SHARE
Description
Handmade

Materials: Metal
brass dome pendant light, Hanging Lamp , kitchen island light , art Decor lamp
👉🏻 Design: The pendant light showcases a farmhouse-style design, which adds a touch of rustic elegance to your space. Its handmade craftsmanship ensures a unique and charming look.
👉🏻 Copper Material: The light is made from 100% copper, which lends a distinctive aesthetic appeal. Copper is known for its durability and timeless beauty, making it an excellent choice for vintage-inspired decor.
👉🏻 Handmade Finishing: Each pendant light undergoes a meticulous handcrafting process to achieve its unique finishing. This attention to detail adds to its authenticity and enhances its overall appeal.
👉🏻 Natural Oxidization: The lamp features a natural oxidizing process, resulting in variations in color and pattern on the outer surface. This further accentuates its vintage and antique appearance.
👉🏻 Suitable for Various Spaces: This pendant light is ideal for accentuating a rustic farmhouse theme in your kitchen, dining area, or any space where you desire a distinctive lighting fixture.
👉🏻 Dimension:
– 20 cm diameter
– 30 cm diameter
– 35 cm diameter
– 40 cm diameter
– 50 cm. diameter
– 60 cm. Diameter
👉🏻bulb included
👉🏻 chain included
👉🏻 ceiling cup included
👉🏻 hardwiring ready to be install
👉🏻 Voltage is 80-240V
👉🏻 Bulb socket type : E27
👉🏻 The shipment arrival time is between 7 to 10 days depending on the countries.
👉🏻 To insure your products arrive damage free we ship all products in a wooden box to ensure they arrive as you ordered.
👉🏻NOT : Each lamp is 100% handcrafted from brass. As this is a natural oxidation process, each lamp will vary slightly in color and pattern on the outside.
Reviews

BETH
Found this stunning Vintage Moroccan Rug – Absolutely Beautiful – Packaged well & arrived few days earlier – EVEN BETTER

Paul
Quirky, unique, cool…. Quality is good if you are looking for something different – Exclusive Premium Tamegroute Pottery – Petit Bol Abord Brun with Designer Copper Rim – 30% More Highest Quality Green Glaze

Joan
Lovely bowl arrived today! Love it. Thank you for the awesome packaging!

Clare
Beautiful handmade vase that looks fantastic in my room – Unique Elegant Handcrafted DEUX OREILLES SURAHI Tamegroute Green Glazed Pottery

Sara Kidd
Absolutely stunning! Even more lovely in person. Super fast shipping and my order was packaged so carefully and thoughtfully. Thank you!

Nesrine
Looove it! Super fast shipping

Summer Rayne
Arrived safely and in great condition.

Kaisa
Thank you so much for the beautiful bowl. It is just perfect. And thank you for the lovely gift. I really love it.

Molly
Super well packed, feels heavy and solid in your hand. Color is especially lovely. Would order again.

Lara
After many weeks of searching, I found this lovely rug, I asked the seller for more pictures and they were kind enough to send me a video of the rug from a few different angles. Beautiful colours although a bit lighter than the photos shown. Overall fantastic quality and super fast shipping (it actually came a week early), just wish it was a little darker.

John Sullivan
These guys have been absolutely outstanding. Perfect and the best of all that you have many options to choose! Best Support team ever! Very fast responding! Thank you very much! I highly recommend this theme and these people!

Danielle Gregory
Amazing Customer Support – very good, no waiting around. Immediately solved my problems and answered my questions when I needed help. Are to be congratulated.